Buying a TV can be confusing because of the simple fact that, there are lots of options and it's hard to conclude which one is the best. We have come up with the list of 5 Best 43 inch Smart TVs in India. The list is based on Price, Features, Availability, and Service. The size 43-inch is best suitable for rooms but, can also be considered for other areas in the house where the sitting distance from the TV will be approximately 10-12 ft. If you need it for a hall/drawing room where the sitting distance is bigger than 18 ft in that case it's better to consider a TV of bigger size, 50 inches or 55 inches.
Sony Bravia 43 inch Smart TV KDL-43W6603 (2020 Model)
The Sony Bravia KDL-43W6603 Smart LED TV has a display of 43 inch which supports HDR 10 and MotionFlow XR technology enabling it to provide a very smooth experience in high motion scenes. This 43 inch smart TV has a sound output of 20 watts with Dolby Audio support. The sound quality is very impressive at the given wattage.
Since this is a smart TV you will be able to download games and apps, major OTT platforms are also available for download. It comes with 2 HDMI ports giving you the ability to connect 2 HDMI devices at the same time, this also comes with 2 USB ports where you can connect hard drives/pen drives.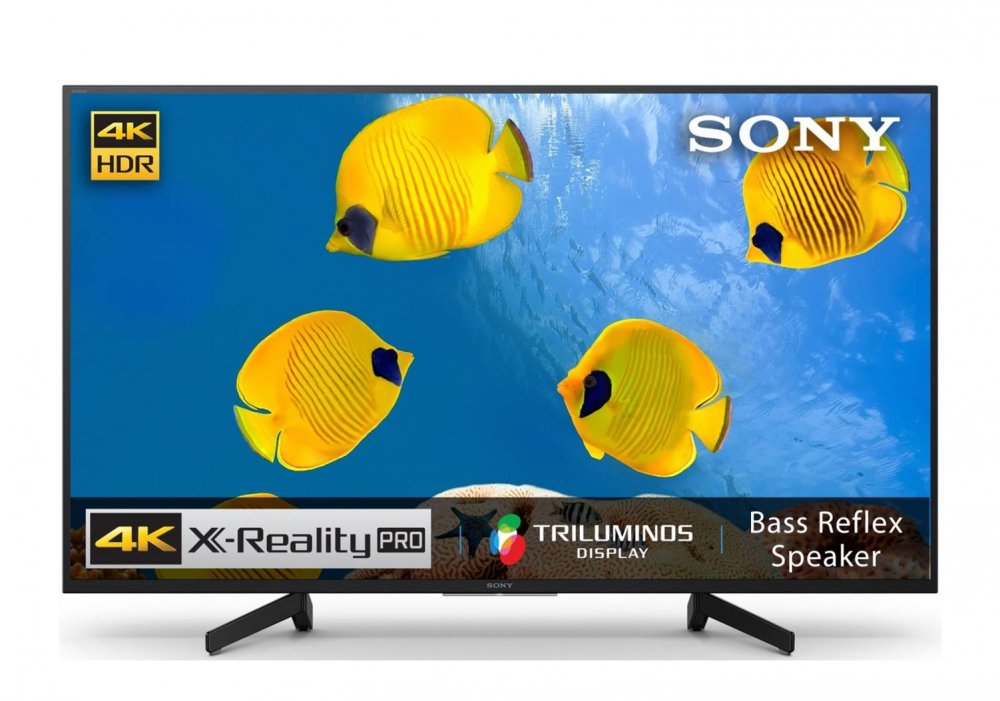 LG (43 inches) Full HD LED Smart TV-43LM5650PTA (2020 Model)
This 43 inch smart TV has an advanced image processor that adjusts color for richer, more natural images. You can enjoy your favorite movies & TV series on Netflix, Disney+Hotstar, Amazon Prime, and many more on this Smart TV with WebOS.
The built-in speakers on this 43 inch Smart TV deliver clearer, immersive theater-quality sound at home with the Dolby Audio.
HDR10 and HLG, along with LG's dynamic scene-by-scene adjustment technology, enable you to enjoy any video content in amazing HDR quality.
Vu (43 inches) 4K Ultra HD Smart Android LED TV 43UT (2020 Model)
The Vu Ultra 4K TV comes with the next-gen, high-performance special optical film that controls the amount of light entered through the backlight LEDs, increasing the viewing angle through its wide reflection. The overall brightness is improved with accurate white balance, this enables you to get the best viewing experience even during the daytime.
Every sound, vocal, and bass is clear and amplified in this Vu Ultra 4K TV. The noise-cancellation technology effectively reduces noise from anything and everything that you are watching, thereby giving you a customized viewing experience at any time of the day.
Samsung (43 Inches) Full HD LED Smart TV UA43TE50AAKXXL (2020 model)
This 43 inch smart TV is rich and vivid Full HD resolution. The voice control on this TV enables you to control everything on the TV. High-quality graphics and a Refresh Rate of 60 hertz on this TV make your game playing more enjoyable and exhilarating. Your Smart TV and Smartphone work together to maximize your entertainment you can also mirror your computer's display.
The important files can be stored on Home Cloud, wirelessly enabling you to broadcast your experiences from anywhere at any time, right on to your TV.
Voice control your TV and your day. Just ask Alexa to search for movies, play music, control smart home devices, get sports updates, and more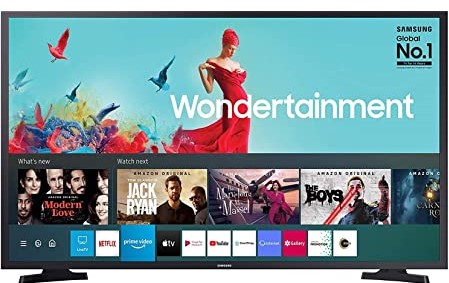 Mi TV 4A PRO (43 Inches) Full HD Android LED TV
This 43 inch smart TV features a FHD display that provides great detail and color fidelity for truly entertaining viewing. The 20W speakers with DTS-HD deliver incredible sound.
Equipped with a Full HD Display, enjoy your multimedia content, favorite TV shows, and movies in stunning quality.